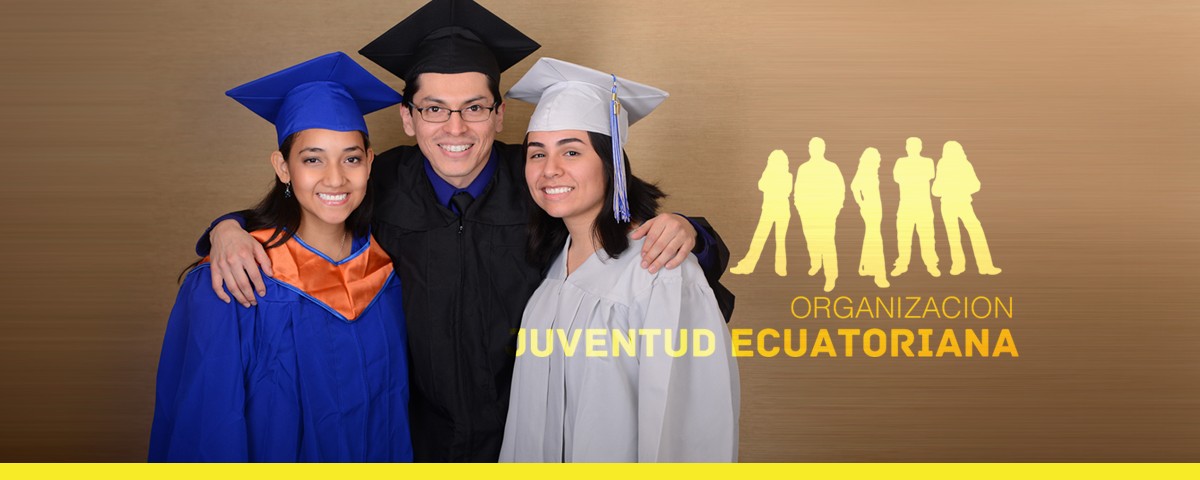 Bryan Beider Lopez
I am a very enthusiastic person who likes to see people smile. I like to put my endeavor and my heart into anything I do. My dream has always been to study engineering in the Unites States, and I always knew that if I worked hard in school in Ecuador, one day I could achieve my dream. My mother has worked very hard in the United States to pay for my studies in Ecuador and to provide everything for me despite being so far away. She has made many sacrifices as a single mother and now with college her struggle continues. I am passionate about anything related to engineering. My objective is to build robots and innovate in electrical engineering with the hope of one day receiving a Nobel Prize.
Ernesto Alejandro Espin
I'm senior student, studying International Business and Political Science at New Jersey City University. I have always been very active and involve serving the community. I'm a proudly member of the educating PEERS of NJCU, President of the Model UN Club, Community Chair of the National Society of Leadership and Success, Student Senator, member of the Student Judiciary Board and Student Ambassador at the great New Jersey City University. I always had a passion for serving to the community, empowering and helping others, I believe that's distinctive quality that my parents planted in my heart since I was a kid.
Dominique Hernandez-Briones
Dominique was born and raised in Ecuador. She moved to New York in 2004, where she graduated from high school. She is currently a student at Queens College and she is pursuing a BA in Psychology and a BFA in Art Studio. Her early organizing experience began as an intern with NYPIRG and a member of the QC Dream Team. Shen now works as Field Organizer at the NYSYLC, the first undocumented youth led organization that advocates for the rights for undocumented youth. She believes that life experiences make up an individual's identity, rather than an immigration status alone. Dominique enjoys drawing, photography and loves Mercedes Sosa's songs.
Wuider Chuquimarca
I am the product of a hardworking couple, who despite achieving all their goals and dreams in their native country migrated to the United States. They migrated so that their children will not suffer the hardships and discrimination they once did. I am privileged enough to have been molded by their experiences without suffering their hardships and making their sacrifices. I am a proud to be an Ecuadorian and I want to show the world the potential our country holds. However, I will never forget my humble background or about God as much as I progress as an engineer in this country. I plan to give back to the country that once nurtured me through my childhood and to use my skill set to help others, who are less fortunate. I aspire to be an engineer in either the chemical, mechanical, or electrical field. My dream is to create a mechanical exoskeleton capable of restoring movement to victims of car accidents or any accident that has left them in paralysis. In addition, a more short term goal is to build prosthetics for other victims of accidents.
Cynthia G Vasquez
Five years ago, I moved to the United States leaving behind my childhood, my family, and the people that I loved. Moving to this country has meant to learn not only a new language; it has also meant to learn new-and different- cultures. It has been difficult to adapt to this new world for me; however, this is not an obstacle for me to achieve my goals. As a junior in college, I've discovered my passion for business. I'm majoring in business administration. My biggest dream is to start my own business, whether it is a restaurant or a soccer academy for little kids. I've also propose myself to invest in a house or in my own business in Guayaquil, Ecuador, so I could give my family the chance to go back to our home country.