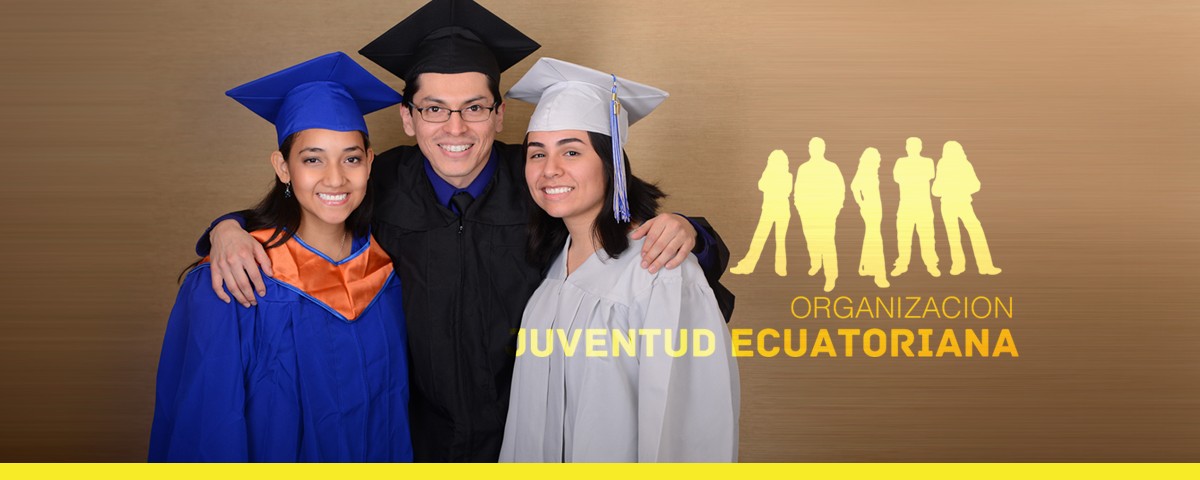 Marco Emilio Díaz-Cordova — St Joseph's College, Biology
My name is Marco Emilio Diaz Cordova, I was born in Guayaquil, Ecuador. In 2008, I embarked on a trip across the continent and came to the United States to go to high school. I left behind my parents, friends and very comfortable life in exchange for very small apartment I still share with my sisters, all in hopes of a better education and opportunities. I had to face many difficulties like learning the language, living away from my parents, and even getting use to a new transportation system. However, because of my perseverance after a couple of months with the help of my sisters I started to speak English, and in my senior year I received the President's Education Award.
Another reason for my immigration was my desire to play and learn more about basketball, my favorite sport, that I have been playing since the age of 5.
Enrolling into higher education was a little difficult because of my status of international student, which makes the cost of college expensive. However, that has not stopped my desire of becoming a doctor. Eventually I will go back to put in practice all of my knowledge and help people in need.
Gabriela Patricia Alarcón — CUNY Hunter College, Childhood Education
I was born in Ecuador. In May 1998, my parents decided to bring my sister and I to New York. It was a difficult process because we had to leave my father behind and begin a new life in country where everything was different from what we were used to. Although we reunited with our mother, it was not the same because we longed to be with both our parents. Education has always been an important part of our lives. Our parents always encouraged us to do our best in school and to excel in everything we did. I am one semester away from graduating with my Bachelor's in Childhood Education to teach in K-6 grades. I am so thankful towards God and the people he placed in my path to help me through all the obstacles. My other goal is to get a Masters either in ELL teaching, or in Special Education. After that, I would like to continue to further my education in order to be able to open my own school. Not only do I want to have my own school in the United States, but I also want to bring all the knowledge and resources that I receive here, back to Ecuador.
Michele Sarvelia Cantos — Syracuse University, International Relations
I am a Masters of Arts Candidate in International Relations at the Maxwell School of Citizenship and Public Affairs at Syracuse University and a member of the League of United Latin American Citizens Queens Council 23047, currently serving as an Immigration Policy Intern. Until I was six years old, I grew up in a federal housing project in Brooklyn, NY with my family. As illegal immigrants, my family with the exception of my father moved back to Ecuador. I attended a private bilingual school, I learn about Ecuador's history and to perfect my Spanish. This school instilled in me a passion for learning languages and understanding Latin American politics, while my family taught me Ecuadorian values, traditions and a couple of words in Kichwa. My Ecuadorian heritage and the resilience of our people have inspired me to work for the rights of immigrants and refugees from Latin America. I have lived and worked with these communities and hope that, with the help of this scholarship, I can complete my graduate studies and advocate for their cause. My short-term professional goal is to complete my degree and then to work for the United Nations Refugee Agency or the International Organization for Migration.
Marilyn Sánchez — Stevens Institute, Chemical Engineering
Immigrants, like my family, chose to stay in this country for various reasons, but mainly to give their children the most stable environment to grow in. I never understood how living far from home was going to help me achieve my dreams, if back in Ecuador my family was economically healthy. Leaving behind the life we had back in our country, It took me a great deal of time to learn the language and prove to myself that no matter the language, I could still be the intelligent girl I was. I received good grades and honors due to determination and commitment. Upon much reflection I have come to realize that Chemical Engineering is my best match since my passion in Mathematics and Chemistry is very strong. I also have a desire to help the community and the environment. I participated in many river cleanups to protect, preserve and restore the Hackensack River to beautifying the Liberty State Park. I'm recently going to start volunteering at a nursing center.
Through hard work, determination, perseverance and effort I hope to achieve an affluent lifestyle and have financial stability, not only for myself, but also for my family. Thus, I want to prove to my mother that her hard work will pay off through my efforts as a student and have the opportunity to say that we, as a family has achieved the American Dream.
Emilio José Fiallos — Rutgers University, Economics
I am an 18 year old, urban male, born in Quito, raised in Newark, going into a second year at Rutgers University, studying Economics, and hungry to make a change in my life as well as others. I am constantly in awe and overwhelmed with the fact that despite being an illegal immigrant, living in a horrible neighborhood, I was lucky enough to end up in college. After further contemplation, I realized that it wasn't luck, I owe my success to God and my parents who pushed me every step of the way.
I came to this country to the age of three and it was not easy for me to see my parents scrubbing toilets after having been an engineer and lawyer in Ecuador. Thanks to the discipline I received, I acknowledge the value of hard work and dedication. I love Ecuador because it is the country that saw my birth, I also love the United States because it has made me a citizen, and given me the opportunity to succeed against tremendous odds.
I have always been an excellent student, went to Newark Science Park High, received an "Academic All Star" award. I love connecting with people and making someone smile. I initially wanted to major in psychology. However, I decided to opt for a major in Economics with a minor in Math.