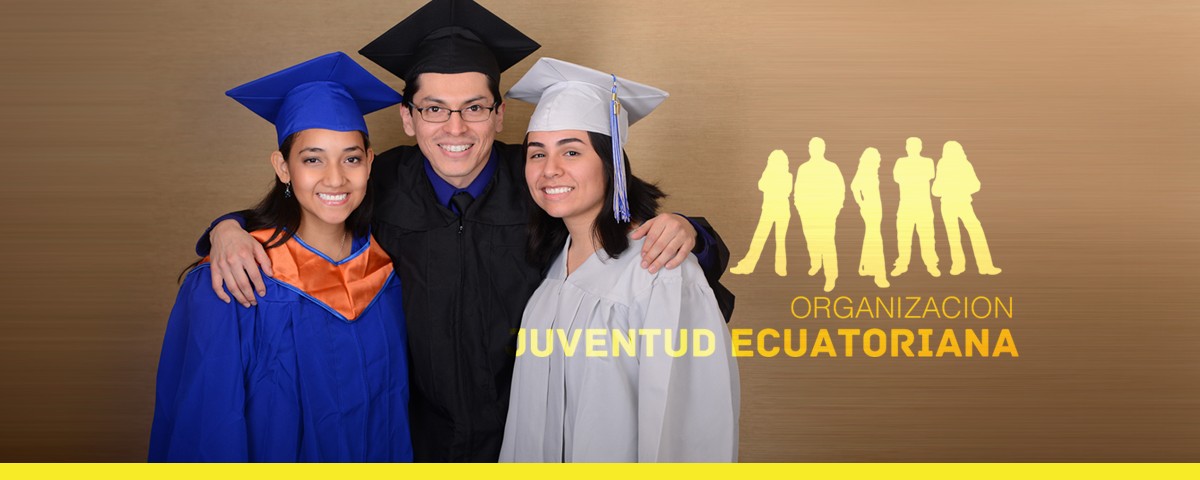 Scholarships for Ecuadorian Students
WHY THE ECUADORIAN SCHOLAR FUND?
Yajahira Deaza, a young customer service representative at a bank in New York, is 33 years old and does not deny her frustration at not having a college degree. It has been more than 10 years since she was forced to leave college, and now more than ever feels "incomplete." According to US Census Bureau figures, 87% of Latinos in the United States are in a similar situation. Only 13% of Latinos have a Bachelor's degree or higher, unlike 30% of Americans around the country. The results of a survey by Associated Press and Univision has revealed that Latinos show academic ability and recognize the importance of a college degree. However, 54% of Latinos claim the lack of financial resources as their major impediment to obtaining a degree. The Ecuadorian population is the fourth largest Latino population New York City.
According to projections by the U.S. Census Bureau there are 202,000 Ecuadorians living in NYC with 8.5% of them with a Bachelor's degree or higher; 4.5% lower than the national percentage of Latinos. In 2014 we will fulfill our sixth year doing the scholarship contest that specifically benefits Ecuadorian students in the New York Tri-State area. Through these grants we look to relief the financial need within the Ecuadorian community in order to help students continue their college careers and improve their quality of life by developing into professionals. A month ago Edwin Quito one of our scholarship recipients in 2009, received his Master's degree from New York University. Since 2010, the number of applications has increased dramatically in the now called "Ecuadorian Scholars Fund." With the help of television community advertising at Univision, we have received 62 applications and more than 400 calls during one week. That is shown as an indicator of the great financial need between Ecuadorian students to obtain their degrees. Andrea Macancela, recipient of our scholarship in 2010, expressed her gratitude to JUVE and the community through a letter in which she stated that the scholarship gave her the "opportunity to continue my [her] studies," and has already started her way to a better future. Indeed, a college degree results in a better future. The report "Ecuadorians in the United States 1980-2008," conducted by the Center for Latin American, Caribbean and Latino in the City University of New York, shows how the median household income has increased in recent years, while poverty has declined. Meanwhile, the median household income of Ecuadorians with a bachelor's degree is 24% higher than in a home with a high school diploma. This data leads us to believe in the great impact of higher education, and the potential we have in our hands to improve the quality of life for Ecuadorians in our community.