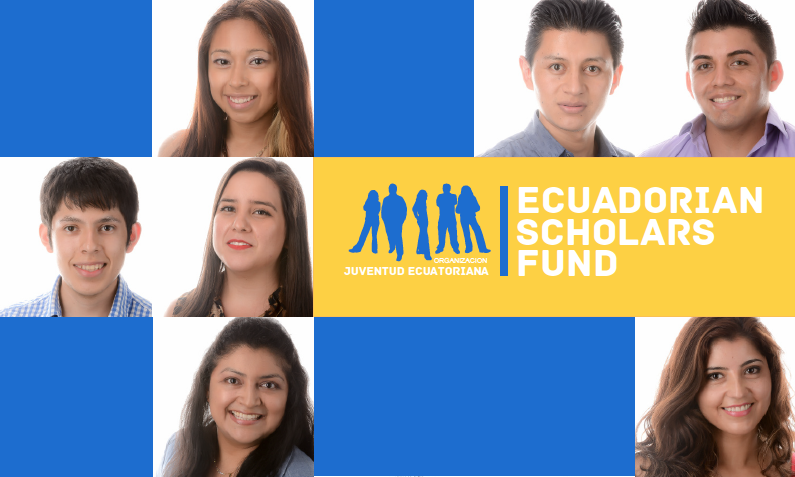 The Ecuadorian Scholars Fund (ESF) was created to inspire young ecuadorians to pursue a college degree. Organizacion Juventud Ecuatoriana (JUVE) strongly believes that education is the road to success, and has established this annual scholarship fund geared to support and encourage the leaders of tomorrow.
In 2009, JUVE created the Ecuadorian Scholars Fund (ESF) to support more young Ecuadorians and adults alike achieve their goal of obtaining a college degree, and thus develop as professionals. Our organization created this Fund in the belief that all people deserve the opportunity to develop their potential, regardless of their social status. It is our goal to provide the motivating push and support to achieve their success; and proudly, 2014 is the sixth year providing scholarships.
The "Ecuadorian Scholars Fund," is without a doubt the most ambitious and important project, not only for the organization, but also for the Ecuadorian community as a whole. To date, over $25,000 has been contributed to our community, and we will continue to work hard to provide more scholarship in the upcoming years thanks to the support from public and private sources as well as members from our community.
The importance of the ESF is due mostly because its success has a long-term and direct impact in the life of those who will benefit through the scholarship, helping them to obtain a college degree, and thus develop as professionals and better citizens. 2014 is a special year for Juventud Ecuatoriana as we saw our very own Executive Director, Edwin Quito obtain his master's degree from NYU. Edwin is a former ESF recipient and he represents the mission and vision of our organization and this project.